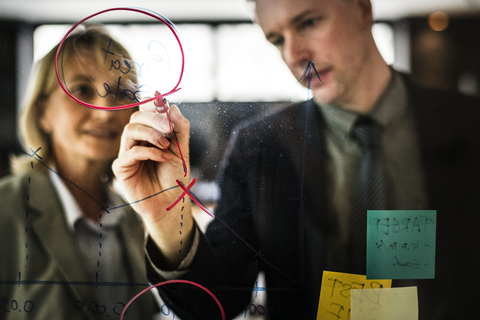 In commercial real estate, your ability to implement a personal marketing plan will significantly change and strengthen your market share. The personal marketing plan will help strengthen your image as a professional and top agent in the local area.
So to work through this, we should firstly define what a top agent looks like in commercial real estate sales and leasing. Here are some of the clear definitions that we see in the market today:
They have a dominant market share of quality properties in the local area.
They can cross sell their services from sales to leasing to property management. They understand how to improve and market a property through each of these methods.
They specialise in a particular property type and focus their efforts and knowledge specifically on that. They understand that you cannot be a specialist in everything within the industry.
They convert most of their listings to successful transactions rather than let the listings stagnate on the market without any enquiry.
They have a significant database containing qualified sellers, tenants, buyers, and landlords. They can contact these people easily and successfully given that they are constantly marketing themselves to the database.
A top agent will not take on every listing simply for the chance to market the property. The agent will be very selective when it comes to the marketing process, the quality of the property, and the commitment of the vendor or property owner to vendor paid marketing.
The clients of these agents have chosen them based on significant market knowledge and a history of successful closed transactions. The clients will also be aware that the agent has a significant source of established enquiry from previous campaigns.
Every transaction for this agent will be accurately created and then personally followed through to finality. The agent will be pushing the deal forward to ensure that the momentum is maintained and all the issues are suitably negotiated or closed.
Article Source: http://EzineArticles.com/7106668